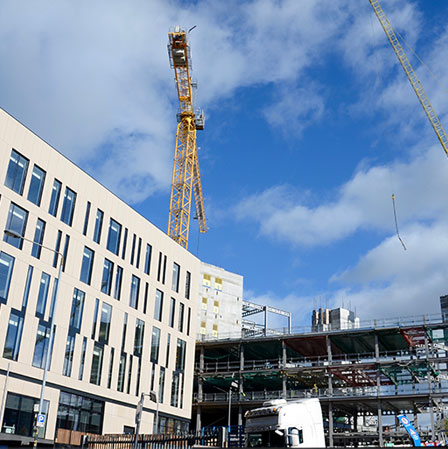 Educational / Institutional
DJM Consulting Engineering's has a passion for the work that we do in the educational sector. Our established partnerships with schools, colleges, and universities have afforded us the opportunity to partake in many renovations and new construction projects throughout the Northeast.
We understand the concerns our clients have when planning projects such as continued operations during construction, project phasing, planning for future growth and optimizing energy efficiency. Working seamlessly with our partners we identify concerns prior to the start of design so that we can develop and deploy an integral solution to meet their needs and avoid costly changes during construction.
Areas of Work:
Public and Private School Design
Higher Education Facilities–Colleges and University
Dormitories/Student Housing
Auditorium, Libraries and Community Centers
Laboratories
Infrastructure Upgrades
Central Chiller and Boiler Plants
HVAC Systems Upgrades
Electrical and Life safety systems upgrades
Pump Stations/Processing Facilities
Maintenance Garages
Educational / Institutional Services:
New Construction
Additions and Renovations
Infrastructure Upgrades
Adaptive Reuse and Code Compliance
Facility Surveys and Assessments
Feasibility Studies
Design / Build Turnkey Construction
BIM Services
LEED Design
Educational / Institutional Capabilities:
Plumbing Design
Electrical Design
Mechanical
Fire Sprinkler / Fire Alarm Design
Life Safety Systems
Solar Design / Photovoltaic
Construction Administration
Owner Representation
Commissioning