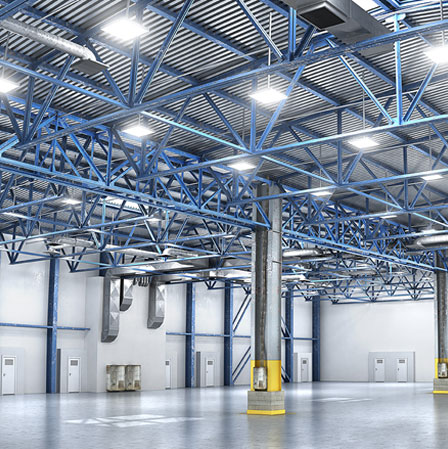 Warehouse / Fulfillment Centers
In a rapidly changing world, the integrations of automated fulfillment centers and food grade warehousing has taken off at lightning speed. DJM Consulting Engineers works closely with our clients to develop seamless solutions to meet their design needs and accelerated schedules.
In a world where project standards are being developed after project design – DJM is the partner that understands this environment and can provide your team the solutions to mitigate design challenges and meet deployment deadlines. Our in-depth knowledge of this industry provides us the insight to foresee future obstacles and provide team members real-time solutions to assure their projects success.
Areas of Work:
Automated Fulfillment Centers
Co-Operative Warehouses
Distribution Centers
Food Grade Refrigerated Warehousing
Temperature/Humidity Control
Electrical Vehicle and Ground Support Vehicle Charging Systems
Support and Staffing Spaces
Airport Warehouse and Distribution Centers
Warehouse / Fulfillment Centers Services:
New Construction
Additions and Renovations
Infrastructure Upgrades
Adaptive Reuse and Code Compliance
Facility Surveys and Assessments
Feasibility Studies
Design/Build Turnkey Construction
BIM Services
LEED Design
Warehouse / Fulfillment Centers Capabilities:
Plumbing Design
Electrical Design
Mechanical
Fire Sprinkler/Fire Alarm Design
Solar Design/Photovoltaic
Construction Administration
Owner Representation
Commissioning